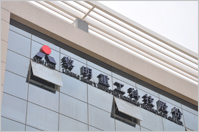 Liming Heavy Industry (Shanghai) is an operating company independently, which is affiliated with Liming Group, aims to provide a range of stone crushing and stone milling solutions to customers around the world. The well-known brand Break-day(sometimes was also called Breakday) is our former brand for the international market. Liming Heavy Industry (Shanghai) is located in Pudong New Area, Shanghai, China, currently has the manufacturing bases respectively in Shanghai...


Large materials can be crushed into the required sizes with the capacity of 30-800 TPH by a complete line.The crushing line can be customized according to customers' demands. Some standard production lines are provided for reference.
More details...


Fineness rang of the grinding line is between 0.005mm and 2mm, the highest capacity is about 100 t/h, dry and wet production can be realized. Our company has designed and produced seven types of grinding mills according to fineness.
More details...